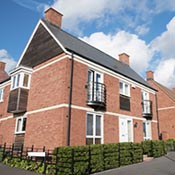 Our Established Residential Division
Covers all of North East England and is steadily expanding beyond!
Learn more »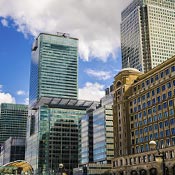 Our Specialist Commercial Division
Covers all of the United Kingdom and is rapidly expanding!
Learn more »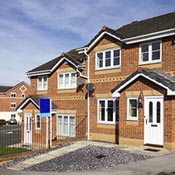 Excellent Franchise Opportunities
Want to start your own business? Then check out our low cost options!
Learn more »
Benefits Of Our For Sale Board Erection And To Let Board Erection
Welcome to Snaith Signs, the leading North East England based UK estate agency board fixing and erection company. We operate specialist Residential and Commercial Divisions for our local, regional and national clients who benefit in so many ways from our specialist, professional services throughout the North East and across the whole of the United Kingdom.
For your for sale board erection and to let board erection we provide the 'Whole Package' of estate agents sign services from design, print, erection, maintenance and board management to the major advantages of an industry-leading online management system with associated specialist Apps for our clients and our operatives so that your orders are automatically delivered to our operatives whilst in their vehicles in real time. In addition we offer clients the option of choosing from 4 EPC Reports and Property Brochures packages if they so wish.
If you are a new or established Estate Agent or Letting Agent then choosing Snaith Signs can have a rewarding effect for your business. Please browse through some of our numerous advantages and benefits of our Estate Agents Sign Erecting Services and Letting Agents Sign Erecting Services for your business detailed below.
CLIENTS STAY WITH US BECAUSE THEY WANT TO
SO MANY BENEFITS FOR OUR ESTATE AGENCY AND LETTING AGENCY CLIENTS

As the leading North East based UK board fixing and erection company, with a management and operatives team possessing many years of experience, we are able to provide all our clients with a wide variety of advantages and benefits.

CLIENTS STAY WITH US BECAUSE THEY WANT TO NOT BECAUSE THEY HAVE TO

We are proud of our no contract policy and that our clients choose to continue to use our services on the merit of our industry-leading qualities and standards and our outstanding levels of customer service.

WE STRIVE TO ENSURE A CONSISTENT FAST, RELIABLE AND DEPENDABLE RESPONSE

We provide a fast turnaround with guaranteed high quality workmanship and all your orders always completed within 2 working days or sooner! With our automated ordering system and specialist Operatives App orders can arrive with our team of operators in the field in real time!

BENEFIT FROM A DEDICATED ACCOUNT MANAGER PLUS DEDICATED OPERATIVES SERVING EACH AREA

To ensure a professional, personal service and outstanding customer care we provide a dedicated account manager. In addition each operating area has its own dedicated operative to further ensure continuity and our highest standards of operation.
WE MAKE LIFE EASIER FOR YOU BY PROVIDING THE FULL PACKAGE
WE PROVIDE THE 'WHOLE PACKAGE' TO SAVE YOU TIME AND INCREASE BUSINESS EFFICIENCY

By providing our clients with a 'Whole Package' solution we can help increase their time and business efficiency. We provide board design, board printing, board fixing, sign erection, board maintenance and board and sign management services.

THE OPTION OF ORDERING FROM 4 EPC AND PROPERTY BROCHURE ALTERNATIVES

As an additional service to our clients, as a client places an order for a new board they can also order one of four combinations of EPC Reports and House Brochures to save them time and hassle and also increase their efficiency.

HIGH QUALITY, COMPETITIVE COSTING AND EXCELLENT VALUE FOR MONEY

Our combination of high quality boards and erection, very competitive costing, excellent value for money and enhanced efficiency as a result of our online management systems, makes us the perfect choice for all estate agents and letting agents.

WE OPERATE SPECIALIST RESIDENTIAL AND COMMERCIAL DIVISIONS

Our estate agents board erecting services are managed within separate Residential and Commercial Divisions which increases the efficiency and effectiveness of our professional services and our renowned customer support.
ADVANTAGES OF OUR ONLINE MANAGEMENT SYTSEM AND SPECIALIST APPS
ADVANTAGES OF OUR INDUSTRY-LEADING ONLINE BOARD MANAGEMENT SYSTEM FOR ESTATE AGENTS & LETTING AGENTS

Via our bespoke web-based management system, clients can very easily order, manage and track their orders online plus benefiting from the additional advantages of auto-invoicing and email confirmation of orders and completion status.

ADVANTAGES OF OUR INDUSTRY-LEADING ONLINE BOARD MANAGEMENT SYSTEM FOR OUR TEAM OF OPERATIVES

By utilising our bespoke web-based management system our fleet of operatives receive your orders in real time on the road which can often facilitate a faster completion of your orders if our drivers are in the immediate area.

AGENCY APP - OUR NEW ESTATE AGENTS AND LETTING AGENTS APP DESIGNED TO IMPROVE EFFICIENCY AND SERVICE

Our new Estate Agency and Letting Agency App will further enhance the speed of orders being sent in real-time to our field operatives and faster reporting of job status back to the client including confirmation photos of board erections/removals.

OPERATIVES APP - OUR NEW OPERATIVES APP DESIGNED TO IMPROVE EFFICIENCY AND SERVICE TO OUR CLIENTS

Our new Operatives App enhances the efficiency and response time of board erection and order completion by real-time receipt of orders by our operatives. Embodies a photo confirmation of boards erected or removed with a date and time stamp.
HIGHEST STANDARDS AND VARIETY OF SERVICE FOR OUR CLIENTS
THE HIGHEST STANDARD OF SERVICES HELP ENHANCE YOUR PROFESSIONAL BUSINESS IMAGE

Our professional, courteous fixing and erection services provide the best visual impression for both our clients and their clients. We use an excellent high grade board and durable post quality with bracing and are repainted after every use.

OUR RESIDENTIAL CLIENTS ENJOY A CHOICE OF EXCELLENT QUALITY BOARD TYPES

Residential clients can also enjoy a choice of board types from our Enhanced Standard Range and our American-style 'Finesse' Range. Both ranges enjoy a personalisation of different colour posts painted to match your corporate branding.

OUR 4 RANGES OF COMMERCIAL BOARDS POSSESS EXCELLENT BOARD AND POST QUALITY

Commercial clients across the whole United Kingdom benefit from a choice of four superior board ranges which are constructed using high grade Corex boards and substantial 3"x3" posts that are re-painted following every use.

FEELING 'TRAPPED' WITH YOUR CURRENT PROVIDER! WE CAN HELP YOU ESCAPE YOUR CONTRACT

So if you are feeling 'trapped' with your current provider simply call us to discover how we can help you escape your contract! If you are 'boxed in' to your current contract, we can often help. And we have no contracts or agreements to sign.
SNAITH SIGNS STRIVES TO MAKE LIFE EASIER AND PROVIDE MORE FOR YOU
SNAITH SIGNS CAN EASILY TAKE OVER FROM YOUR EXISTING BOARD SUPPLIER

Moving to Snaith Signs couldn't be easier as we can provide a rapid solution for you with no-downtime and with a seamless transition for fixings, erections, maintenance and management. We can even provide starter packs with 25 boards, posts and slips.

ADDITIONAL FREE PROPERTY MARKETING PORTAL AT YOUR DISPOSAL

Unique to Snaith Signs is our Snaiths Property Finder portal that we are offering free property advertising only to all our clients and completely free of charge because we know how expensive alternative property portals can be.

BENEFIT FROM OUR OWN PROFESSIONAL CREATIVE DESIGN AND PRINT SERVICE

If you want your boards printed or your boards re-designed, our fast and efficient specialist design and print services team offer multi-purpose board types and sizes for both Residential and Commercial Agents and Properties.
Why not give us a call right now to discuss how we can help you help your business? Call today on 01642 456789 to talk to a member of our team.