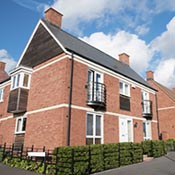 Our Established Residential Division
Covers all of North East England and is steadily expanding beyond!
Learn more »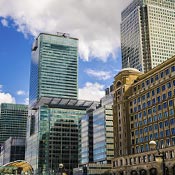 Our Specialist Commercial Division
Covers all of the United Kingdom and is rapidly expanding!
Learn more »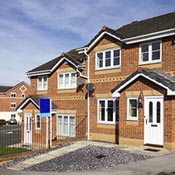 Excellent Franchise Opportunities
Want to start your own business? Then check out our low cost options!
Learn more »
Estate Agents Sign Board and Banner Design and Printing Services
Our professional design and print service for estate agency for sale sign boards and letting agency to let sign boards has a customer-centred personal approach ensuring the highest standards of production and delivery and matching client requirements to outcomes. It is important to our large residential and commercial client base that we have our own design and print team so that we have full control over the quality of design, production and client deadlines. This is further enabled by clients having their own dedicated account manager.
Whether you are an established estate agent or letting agent or a new business just starting out, we have facilities in place that suit all your needs when it comes to design and printing of estate agents boards and banners and letting agents boards and banners. We have a dedicated, talented team who are time served in the 'design and print' industry and who over the years have created high impact estate agents sign boards on the highest quality materials available. If you are looking for a new design, an updating of your sign board design or just want a great price on producing all your sign boards and slips, then please contact us today on 01642 456789 so we can discuss your requirements.
Some of the many advantages of using our professional design and print servicesare detailed below;
Save money by using our own in-house creative design and print services

You can take advantage of our high quality, lower costs and competitive pricing

Our own design and print team means a faster, more efficient service for you

You will benefit from far quicker turnaround times and an enhanced service

Take advantage of our creative design time for all your marketing needs

Our excellent design team can create all your brochure, board and banner designs

If you want your boards re-designed then our creative team can assist

We can refresh and update your current corporate branding board design

Specialist services for Residential and Commercial Agents and Properties

Our team can provide all your specialist and varied design and print requirements

We print your boards either fully digital or screen-printed as required

You have the choice of either digital or screen printed sign boards and banners

We can print a wide range of multi-purpose board types and sizes

Benefit from our flexibility of being able to print different materials and sizes

A major advantage is having your own dedicated account manager

Benefit from liaising quickly and directly with your own account manager

High quality materials including such as superior quality 6 mm thick Corex

To ensure that you stand out from your competitors we use enhanced materials

Board and banner printing for the full range of all your marketing needs

We are specialists at using appropriate materials to best suit your purpose

Realistic order quantities - order from as little as 25 boards minimum

Benefit from smaller financial outlays with our realistic small order quantities
Call us today on 01642 456789 to discuss your design and print requirements with our design and print team.