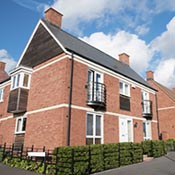 Our Established Residential Division
Covers all of North East England and is steadily expanding beyond!
Learn more »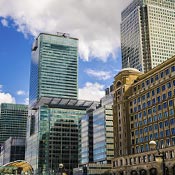 Our Specialist Commercial Division
Covers all of the United Kingdom and is rapidly expanding!
Learn more »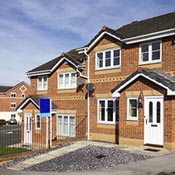 Excellent Franchise Opportunities
Want to start your own business? Then check out our low cost options!
Learn more »
Residential Division - Estate Agents Sign Erection Services
Our Established Residential Division provides estate agents sign erection services throughout all of North East England and North Yorkshire south to the A59 and is progressively expanding beyond!
You can enjoy a choice of board types with two highest quality residential board options to choose from. These are our Enhanced Standard Range and our Advanced Finesse Range, both described below.
Our Enhanced Standard Residential Board Range
The Enhanced Standard Residential Board Range' consists of your normal residential flag board or T-board on a substantial 2" x 2" timber post personalised in your corporate branding colour. With numerous colours to choose from you are guaranteed to find the right one to go with your sign.
Our Advanced Residential Swing Board Finesse Range
We are the first company in the North East to offer an 'American style swing board' that we call our 'Advanced Finesse Range' for that 'something different' approach to high-end property advertising.
Our Advanced Finesse Range' uses a custom design pattern with a high quality paint finish to give that little bit extra when advertising a property. This works fantastically well, especially for those properties for which you wish to attract a lot of attention from car traffic and passers-by.
Highest Quality Design, Printing and Production
All our residential flag boards and T-boards are printed on UV-treated 6mm Corex to give it stability from falling and snapping in the wind. All our T-boards are heat welded to ensure that separation does not occur and gives you the best possible image while your board is out there advertising you company.
All Our Work Fully Insured
We are fully covered with £5,000,000 public liability insusrance for all work carried out.
High Standards of Board Erection and Fixing Workmanship
We pride ourselves on our outstanding workmanship so every time that a new sign is fitted, we use brand new high-quality timber with a double coat of paint to give that professional look you are requiring. In addition all our boards are triple braced to provide that extra stability and provide your properties with a better marketing impression.
We are extremely proud of our estate agents sign erection services and we believe that we are the only sign-fitting company to offer a one-off low price per new instruction and a free listing on our property marketing website.
Every order is placed using our new state of the art sign online management system for increased business efficiency. As it is based online, it has the benefit of being accessible 24/7 on any computer or mobile device with internet access.
Please contact us on 01642 456789 and we will provide you with a dedicated account manager to enable you to have a direct point of contact for your improved board management and business efficiency.