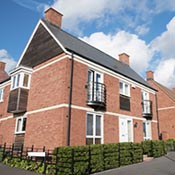 Our Established Residential Division
Covers all of North East England and is steadily expanding beyond!
Learn more »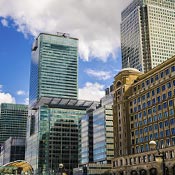 Our Specialist Commercial Division
Covers all of the United Kingdom and is rapidly expanding!
Learn more »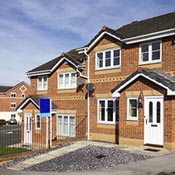 Excellent Franchise Opportunities
Want to start your own business? Then check out our low cost options!
Learn more »
Moving to Snaith Signs Estate Agents Sign Erection Services
As a specialist estate agents sign erection company we can offer you and your business a more competitive pricing, excellent value for money, higher quality materials, faster response times, online management and apps, plus outstanding service and support.
Why not give us a call today on 01642 456789, with our guarantee of total confidentiality, to discuss the possibilities and benefits of moving your board erection and management services to Snaith Signs.
We all have suppliers of the goods and services we need to operate our businesses. However as busy business people we tend to simply continue with our current suppliers without taking time to consider whether we are receiving value for money and whether alternative suppliers could provide additional benefits and advantages for our businesses.
Snaith Signs can definitely provide you with a wide range of advantages and benefits for your business to help you save both time and money! Please consider a selection of the advantages of moving to Snaith Signs below;
THIS COULD BE THE BEST MOVE YOU COULD EVER MAKE
Totally confidential discussions of possible moves to ourselves

We guarantee complete confidentiality for your total peace of mind

If facing a supplier problem we may have a rapid solution for you

Just give us a call to discuss your problems and how we can help you

We can easily take over from your existing board supplier

With a no-downtime, seamless transition for erections and maintenance

A smooth transitional period from your current board supplier to ourselves

A very fast, friendly, up-to-date and online service available for our clients
CALL US TODAY TO FIND OUT HOW WE CAN MAKE LIFE EASIER FOR YOU
We take control of all your existing stock or provide new stock as required

We can easily maintain existing stock in situ and service it as required

If you are feeling trapped in your current contract - we can often help!

Call us today to discover how we can help you escape your contract!

We have a legal team that can help you leave your existing contract if required

We might be able to assist you financially in leaving your existing board provider

We have no contracts or agreements to sign

We are extremely confident in the highest standards of service we provide
FIND OUT THE MANY REASONS CLIENTS LOVE OUR SERVICES
Starting with Snaith Signs couldn't be easier

We can even offer starter packs for new clients with 25 boards, posts and slips

Clients stay with us because they want to not because they have to

Our confidence is based on our industry leading qualities and standards

All of our work is fully insured for your peace of mind

We are fully covered with £5,000,000 public liability insusrance for all work carried out

Consider all the advantages of using our services on our Why Use Us? page

We are market leaders in board erection services throughout the North of England