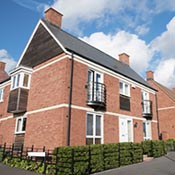 Our Established Residential Division
Covers all of North East England and is steadily expanding beyond!
Learn more »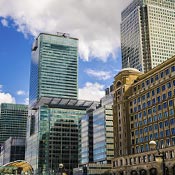 Our Specialist Commercial Division
Covers all of the United Kingdom and is rapidly expanding!
Learn more »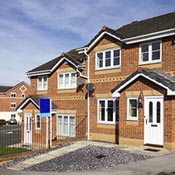 Excellent Franchise Opportunities
Want to start your own business? Then check out our low cost options!
Learn more »
Want to Run Your Own Business? Consider this Franchise Opportunity
If you are tired of working for someone else then why not consider a career and life change? We have some excellent franchise packages for practical individuals with ambition and drive who desire to be their own boss and reap the rewards of their own endeavours.
We provide estate agents sign board erecting and management services which would involve you in the erection, maintenance, management and removal of for sale boards and to let signs in your own designated franchise area or areas. You will already be aware of the massive need for this service in your own region as evidenced by the large number of property for sale signs wherever you travel.
Our franchise team are totally committed to assisting our franchisees to be successful and therefore provide excellent training and outstanding on-going support and service.
To find out more on how you can make a positive life-changing and lifestyle-changing decision, then consider the key points as summarised below, and then give our team a call today on 01642 456789 to discuss your future potential.
START YOUR OWN BUSINESS WITH AN EXCELLENT FRANCHISE OPPORTUNITY
Start your own business for a realistic initial investment

Enquire today about our low cost franchise opportunities

Excellent franchise opportunities for self-motivated individuals

Want to start your own business? Then check out the advantages!

A Fantastic Franchise Option Available

With a extremely low cost vehicle option available to you! Starting from £22,500+VAT.

On target turnover £36k per annum per vehicle

Dedicated franchisees could achieve OTE 36k per annum.
OUR FRANCHISE PACKAGES ARE WELL DEVELOPED AND EASY TO EXPAND
This franchise business model is already well established

Feel confident that our business model has been very carefully developed

Enjoy the reliability of Snaith Signs paying invoices on the 21st of the month

For your added security invoices are fully itemised, paid into your bank account on the 21st of the following month

Permanent online and telephone support plus continuous marketing

You will have the strength of an incredible back up service and support

Fantastic scope to progressively develop your franchise business

The option to purchase and expand into multiple areas with multiple vehicles

The opportunity to franchise more areas and employ your own team

Add more franchise areas to increase turnover per year
OUR FRANCHISE BUSINESS MODELS ARE ALL SET UP AND READY TO GO
Agreement with a national van hire company and your van fully liveried

Your van will be fully liveried with our established corporate branding for you

Simply turn the key and go - everything set up and in place for you

Your new van fully equipped with all necessary equipment and tools.

You will be fully equipped and resourced from the start of your business

All boards and timber provided for you and all stationery provided as required

An industry-leading online management system at the heart of operations

Receive orders and instructions automatically in real time from estate agencies
ENJOY A WIDE RANGE OF POWERFUL FACILITIES AND ADVANTAGES
A bespoke Operatives App to save you time and increase your efficiency

Designed to further enhance your operational efficiency and customer service

A bespoke Estate Agency App to make their ordering and management easier

Created to provide a mobile functionality advantage for estate agency clients

Health and Safety at Work documentation already prepared for you

All your health and safety documentation has already been provided for you

Snaith's Property Finder free marketing incentive for your clients

A specialist property website to provide free marketing for your clients
To find out more about the advantages and benefits of our franchise packages, why not give us a call today on 01642 456789 to talk to our franchise team. Click here to enquire online today.